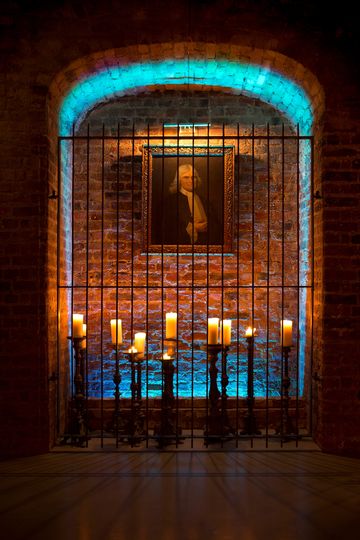 The Club has been beautifully restored with exposed bricks and a layout which resembles a Masonic temple. As soon as you enter it and leave the buzz and bustle of Oxford Street behind you, you will feel being transported back in time.
The decor of the venue retains many of its original characters when it was used for secret gatherings of the Masons. Like many of our guests in the past who joined us at this venue, you will be naturally driven to explore hidden corners of the Club and you will be excused if you feel being transported back in time.
Program:
8pm to 9pm. Each guest receives a token for a welcome drink

8pm to 10pm. The venue is reserved exclusively for us.

After 10pm the Club open its doors to the general public and our guests are welcome to stay for no extra cost.
You will need to present a valid proof of ID (Passport, Driving Licence, European ID, but no travel passes or student cards) upon arrival. Our tickets are valid for arrival until 9.30pm (once you are inside the venue, you can stay for the rest of the night at no extra cost)
Dress code is mandatory smart and elegant or glam. No Trainers, no T shirts and for women high heels are strongly recommended.
Like other London Clubs, Mason House door policy is "no effort, no entry".
Name of the event:

Discover the secrets of Mason House with welcome drink
Date:
28/8/2015 20:00 pm
Venue:

Mason House
Address:

8-9, Argyll St, Soho, London, W1F 7TG
Reserved tickets from:
Price of ticket from:
10 GBP
Type of event:
networking
Performer(s):
Watch this video about our dentistry!